YMCA CAMP THUNDERBIRD
Refer a New Camper and Earn $75!
Referrals can be submitted between January 1, 2019 - July 31, 2019.
Your child has experienced the life-changing power of camp, and you have the chance to give their friends, neighbors and schoolmates the same opportunity! When you refer a new camper and invite them to TAKE FLIGHT at Camp Thunderbird, you'll receive $75 after they start their first day.
IT'S SIMPLE TO REFER A FRIEND!
Encourage your friends to register their children for camp.
Fill out the form below
Once your child and the referred child have both attended Camp in the summer, your account will be credited with $75.
There is no limit to the number of credits you can receive, recruit multiple new campers!
*A new camper is a non-family member who has not attended Camp Thunderbird overnight camp within the past 3 years.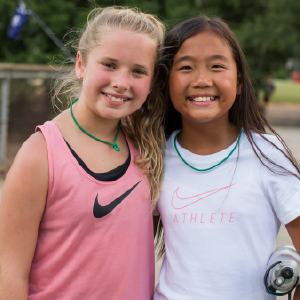 Let Us Help You Ramp Up Your Referrals!
Invite friends to a gathering in your home or other location; Camp staff will help lead the discussion.
Help Camp staff arrange participation at your school or in your community (i.e. Fall Festival, STEM/STEAM Fair.)
Attend Camp-sponsored events in your town or at Camp.
Bring a friend with you to Tour Days and Open Houses at Camp.